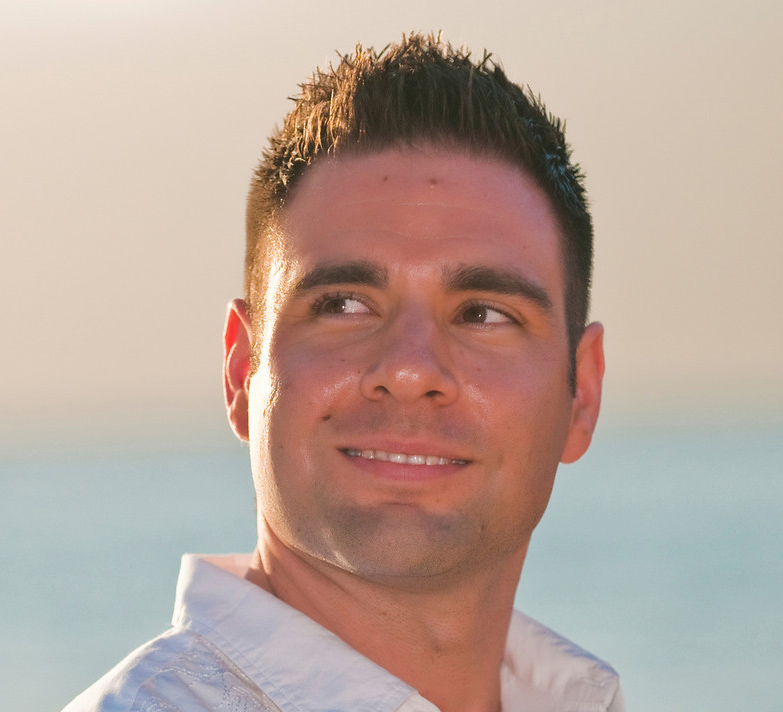 I'm

Aaron Cuddeback
Software Developer and Entrepreneur
Hello! I'm Aaron, A Senior Web Developer specializing in front end development. Experienced with all stages of the development cycle for dynamic web projects. Well-versed in numerous programming languages including JavaScript, Node.JS, Angular JS, React/Redux, and MongoDB. I also have a Strong background in project management and customer relations.
Work Experience
Jan 2015 - up to present
Webmaster / Web Developer
www.gymratpacks.com
Built and Funded the company, managed Cashflow, Continually and constantly developed and monitored product vision, Managed the team vision and goals, Managed investment opportunities, Brand Management,And finally Corporate development.
2004 - Present
Deputy Sheriff
El Dorado County Sheriff
Working as a patrol Deputy for approximately 10 years investigating multiple crimes which involved a full range of investigative techniques and crime solving abilities. Conducting follow-up and obtaining probable cause. Completed multiple Ramey warrants and served them for my own investigations Assisted Deputies and Detectives with Warrant completions Served multiple warrants Assisted Detectives with multiple follow-up investigations which included video surveillance and other evidence collection, follow-up interviews and other related investigation needs. Assisted Deputies as well as in my own investigations on a number of computer related crimes due to my computer knowledge.
2000 - 2001
Systems Analyst / Network Administrator
Hewlett Packard Enterprise
Install patches, Review system logs, Report malicious or suspicious activity on systems to ISO immediately , Report sensitive information stored on systems to ISO, Maintain user access administration, Disaster recovery planning, Physical security, Disable unnecessary services on servers, Generate/Retain system backups, Identify secondary system administrator(s), Comply with password requirements, Access control, Environmental protection (i.e., protection from possible exposure to water damage, excessive heat, etc.), Security training will be required every three (3) years, System audit logging, Maintain minimum security standards for systems, Monitoring of system activity, Designate a secondary administrator
Jul 2001- Nov 2002
Network Administrator
Embarcadero Systems Inc.
Installed and updated network and client based hardware and computers Supported, Installed, and Repaired various software, but specifically MTAMS, (Marine Terminal Application Management System) a proprietary container tracking software that the company created and used on a daily basis. It ran on top of Oracle 8.0 and I also had to support that system. Supported/Maintained a large multi-node Network PC/Printer Support for the entire site Installed new hardware/software for the company Installed Wireless Network Technology for the entire site Troubleshoot PC issues software and hardware related Supported HP Openview / Unix Machines Maintained Cisco and other routers/Hubs for the network Performed routine network and client data backups and reinstalls Managed Server database and Web based application program
1998 - 2001
Web Developer
Web Design Company - Birmingham
Present Responsible for working on a range of projects, designing appealing websites and interacting on a daily basis with graphic designers, back-end developers and marketers.
Qualifications
Operating Systems
Expert in all major Windows operating systems, Windows 10, Windows 8, Windows 7, Windows NT, Windows Server, to all older versions.
Database Administration
DBA experience in Oracle, Microsoft SQL 2012 server and APACHE
Education
2018 - 2020
Bachelors in Computer Science - Software Development
Western Governors University - Utah
2014 - 2016
Certificate Full Stack Web Developement
Lynda.com
2015 - 2016
Certificate in Full Stack Web Developement
Free Code Camp
2012 - 2014
Bachelor of Science in Criminal Justice
Union Institute and University
My Interests
I have a passion for programming and all things computers. There is not a day that goes by when I am not on a computer learning coding or tinkering with computer hardware.
In addition to that, I am an avid weight lifter and love working out and staying healthy.
Bicycling
Watch Movies
Skating
Shopping
Playing Tennis
Playing Bowling
Swimming